Founded and based in Switzerland, AM Hospitality is an International Management company under the premise of creating a different kind of hospitality management. AM Hospitality is a privately held provider of management solutions and hospitality operations, each customized to fit our client's unique needs.
We manage Hotels, Resorts, Restaurants, Spas, Wellbeing Retreats and Conference Centers. We assist in Hotel development, pre-opening and opening. As a company, our executive team and experts combined has over 150 years of experience in directing and overseeing the operations of Hotels, Resorts, Restaurants, Spas, Golf and Conference Centers. Ranging from mid-scale to luxury assets, full-service Hotels, Boutique Hotels, All-inclusive, Conference Hotels & Resorts, Limited service properties, Independent, Branded Hotels and Resorts.
Our innovation and added value are based in our approach and our core philosophy of becoming personally involved in every asset partnership. Each of our AM Hospitality specialists has over 15 years of hospitality-specific expertise operating franchised and independent Hotels & Resorts. This, combined with our finance, operational, and sales and marketing team, will provide you and your property with some of the finest and most diverse experience in the world of Hospitality.
Philippe Attia
Founder and CEO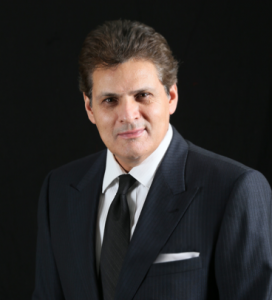 Philippe Attia brings with him more than 30 years' experience in the fields of hospitality. He has extensive senior management experience in global hospitality and Leisure, Hotels and Resorts Operations and Development. With some of world's high-end hotels & resorts including Dolce Hotels & Resorts, Occidental Hotels & Resorts, Wyndham Hotels & Resorts, Club Med, Leading hotels of the World and The Walt Disney Company.
 Philippe is a subject matter expert in the management of guest experience, wellbeing resorts, spa destination, MICE business, luxury hotels and resorts operations, hotels and resorts development. Philippe Attia worked in 12 different countries and held several hospitality leadership positions such as, General Manager, Managing Director, Regional Director, Senior Vice-President and CEO
Philippe oversaw the Hospitality operations and development of several new Upscale and Luxury Hotels, Resorts, Spas, Golf courses, Conference Centers, in EMEA region, Asia, US and in the Caribbean.
 In his previous position for Dolce Hotels and Resorts, Philippe was elected "Best General Manager of the year". Then as Senior Vice President Development for EMEA, and as Senior Vice President of Operations, Europe, Philippe was responsible for the operations of the Hotels & Resorts in Europe and manages the company's European corporate office in Paris. He opened several 4 and 5 stars hotels in Europe and US. His experience is backed up by an MBA and CHA - the highest level of study offered in hotel administration by the American Hotel & Lodging Educational Institute, Florida. USA. Also, by an executive program at Cornell University USA.
Philippe founded his own hospitality management company, AM Hospitality. Based in Switzerland and is working on several projects across EMEA region. Philippe Attia currently serves on the Board of Directors for the global and European IACC, International Association of Conference Centers. His previous experience as CEO of -Glion Institute of Higher Education, Switzerland- did offer Glion the industry leadership that is invaluable to the development of Glion's curriculum and International Development. In 2017 Philippe was finalist of "Best Hotelier of the year" by the Worldwide Hospitality Awards, in Paris, France for his visionary approach, the mastering of Guest Experience and the Hotels and Resorts re-positioning. Many of his past projects still today top the list of some of the leading industry awards including winning "Best Spa's" honors, Michelin Star...
Christophe Lunardi
Director of Operations & Food & Beverages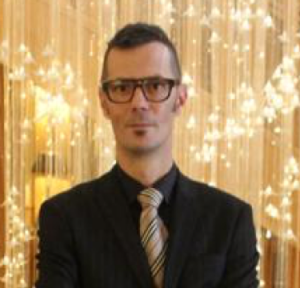 Christophe Lunardi brings with him over 25 years of experience in the field of operations and food & Beverages. Christophe have also extensive experience in the catering, fine dining and entertainment. He manages and develop several restaurants, in ski resorts destinations as well in high end hotels and casino.
He worked for several companies such Yannick Pecchio Group in Courchevel, the Casino Grand Cercle of Aix les Bains, the Château de Candie, the Chalet Royalp Hôtel & Spa a Leading Hotel of the world, and the Golf Club Domaine Imperial de Gland. Christophe excels in the field of hotel & food & beverages operations, team organization, food & beverages training and the creation of themed restaurants. During his experience he had the opportunity to re-position several restaurants and ensure they are successful.
Christophe developed his knowledge at the oldest and one of the best French Hotel School "Savoie Léman", where he received in addition to his diplomas, an honorary title for his work in the field of training and trainee development. Christophe is passionate about hospitality and guest experience.
Gérald Lampaert
Strategic Partner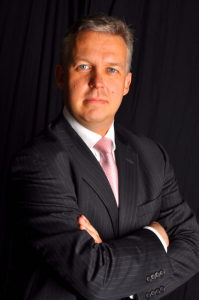 Founder, President and CEO of VERTU Hotels and Resorts, Gérald Lampaert carries an extensive background in various areas of the upscale & luxury service and hospitality industry. Born in 1970 in Belgium, Gérald started his life with an international mindset, first by learning several languages, then by living and working in several countries around the world. Spending most of his professional career in hotels and in the meeting and event industry, he rapidly realised that the key factors for success in day to day operations, is excellence in service, perfection in product craftsmanship and a particular attention to details.
Gérald started his career in 1992 at the Walt Disney company, holding various positions from hotel operations, sales, marketing and the organisation of very large conferences, as well as digital information management. This is where he discovered the value of having a culture, a vision, a structure of quality, operational standards and to focus on extraordinary deliverables. Seven years later, Gérald pursued his career at the Imperial Palace in Annecy and at the end of 2000 returned to Paris as a regional director continental Europe for Millenium & Copthorne hotels for almost three years.
Since 2002 Gérald started his first privately owned Paris based and highly successful company, Luxury Communication and simultaneously held various strategic Vice President positions for large international hotels groups in New York and Houston including Dolce International and Benchmark Hospitality. While keeping the french operation running, Gérald moved to Zurich in 2015 to start the operations of LUXCOM GmbH prior to deciding the creation and the launch of his own very focused concept and hotel brand, VERTU Hotels & Resorts in 2018.
Michael Hoy MBA
Head of Talents development and Training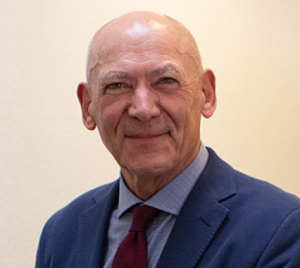 Michael is an experienced educator and trainer in International Hospitality, Event and Sport Management. With many years experience of Swiss Hospitality School education, Michael has a wealth of expertise in both tertiary and corporate education. As Academic Dean at Glion Hospitality School Montreux, Switzerland, Michael was instrumental in developing an Event and Sport Management Programme.
Other International education projects took Michael to work as Academic Dean in Singapore, and Bahrain setting up Swiss Hospitality Education Programmes. These education programmes have included Applied Business projects and training partnerships with a number of Hotel Companies and International Sports Federations including Ritz Carlton, London 2012, UEFA, FEI and UCI, and a number of Event Management organisations. Other projects include developing bespoke corporate training programmes for Hospitality and Facilities Management companies.
A graduate of Westminster Hotel School London, Michael worked for Movenpick in Switzerland, followed by Management positions in the hotel sector for Trusthouse Forte, Grand Metropolitan / Inter Continental Hotels. Operations experience also includes working in stand-alone restaurant development from Michelin star operations in the UK to Food Court development in Germany, and multifaceted leisure retail management including working as a Management Consultant specialising in tourism and hospitality sectors.
Myriam Vijaya
Marketing Ambassador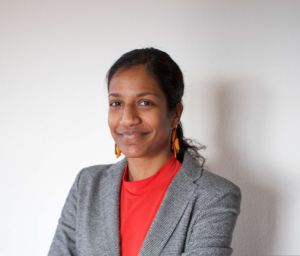 Graduated from the EDHEC Business School and recently from the IMD to foster business acumen and leadership style, Myriam showcases a polyvalent 10 year-career profile. She worked as a strategic consultant for 2 big five consulting firms (Accenture and Deloitte) during 4 years, conducting worldwide end-to-end projects for international firms, highly focusing on optimising processes and leading challenging projects.
Then, she parts ways with the consulting field to explore the business world, with a proven 5-year-track record of assuming Development and Marketing positions for 5* hospitality establishments in Argentina and Switzerland, driving business value through marketing communication.
Now, Myriam provides an approach based on a deep knowledge of both traditional and digital communication marketing channels at a strategic, tactic and operational levels. She leverages her polyvalent profile to reach the best strategic approaches helping meet the needs of transformation tied with the most advantageous business opportunities. With enthusiasm, creativity and empathy!